Life at Osmii
It's not a job it's a commitment. This phrase was coined by someone after only 3 months at Osmii, and we love it.
We commit to you, you commit to us, we commit to work with each other.
It is possible to do very well at your job while having a great time doing it.
We find our heritage from pure search firm – proud of quality proud of our work.
We work towards the ethos of – your best years are your Osmii years.
We're an internationally diverse team who care about the future. We're growing fast, and are always looking for the best people.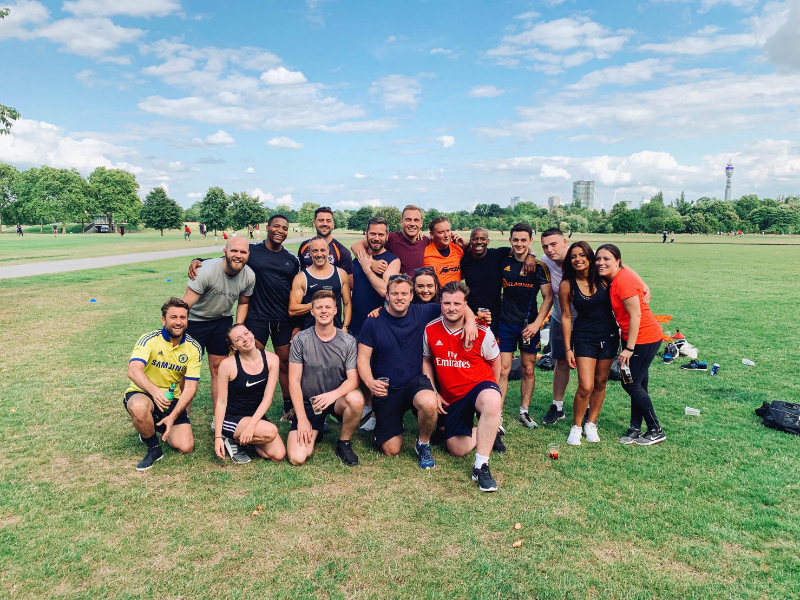 Well-Being as it should be
We focus on tangible benefits that make life at Osmii smooth and enjoyable, so our employees can concentrate on what's important both personally and professionally. World class people deserve the best we can provide, as well as the freedom to make choices tailored to themselves and their loved ones.
Well-being
We run weekly sessions that include meditation, yoga, by our resident Yoga Teacher. We also consistently have the radio playing in the office to keep the energy and drive on the sales floor.
Share scheme
Every employee has the opportunity to qualify for stock options in our business.
Early Finish
We finish at 3:30 on Friday's so you can join your friends and family, go on an early weekend break.
Fitness
Monthly gym allowance, weekly Friday morning training sessions run by our resident PT, annual Tough Mudder and Sport's Day.
Social Events
Every year we hold a Winter Ski incentive and International Summer incentive. We also hold a huge end of year sales conference, 8 Lunch Clubs per year, an all day Christmas party and many Tech Meetups.
Private Healthcare
We are part of the Vitality group who promote healthy lifestyles and wellbeing. We also offer a private pension scheme with NEST.
Equipment
All employees are equipped with laptops for home working and desk swapping, widescreen monitors and the latest searching software.
Mat, Pat & Adoption Policy
We have super enhanced policies that rival any other recruitment business. For maternity - you get up to 6 months full pay!
Are you ready for your next career challenge?
Join Osmii
We set Osmii a near almost impossible task to not only identify the best sales and presales people in the market but to assess them to match our unique culture and values. On top of this, we needed people with a niche set of technical and commercial skills. The Osmii team embraced the challenge and truly operated like an extension to our Talent Acquisition team. They operated as a true partner providing in-depth insight into each candidate, the market feedback and potential candidate pool.

The team took all feedback and adjusted the search accordingly. Similarly, Osmii provided insight into the talent available across each region. If you're looking for a partner that takes the pain out if recruiting, I would highly recommend Osmii over anyone else.

Organisation Size 1000 - 5000
Locations: UK / Europe
Contact Services & Permanent Staffing